Off To The Polls They Go
We say "Rock the Vote", they are faced with "Vote and Die". I would definitely say that I have the utmost respect for all the Iraqi's that voted this weekend despite threats on their lives. The paliminary numbers say 8 million out of 14 million registered voters cast a ballot (that's 60%) today, but we will not know for 6 or 10 days until all the votes are counted. Note that usually in U.S. elections we get a 30% voter turn out, and people are not threatening to kill us. I have to say, once again, how much respect I have for the Iraqi's. Go Iraq and congratulations on your first free elections in over half a century!! God Bless.
Check out the pictures below to see these Iraqi's exercising their new freedom.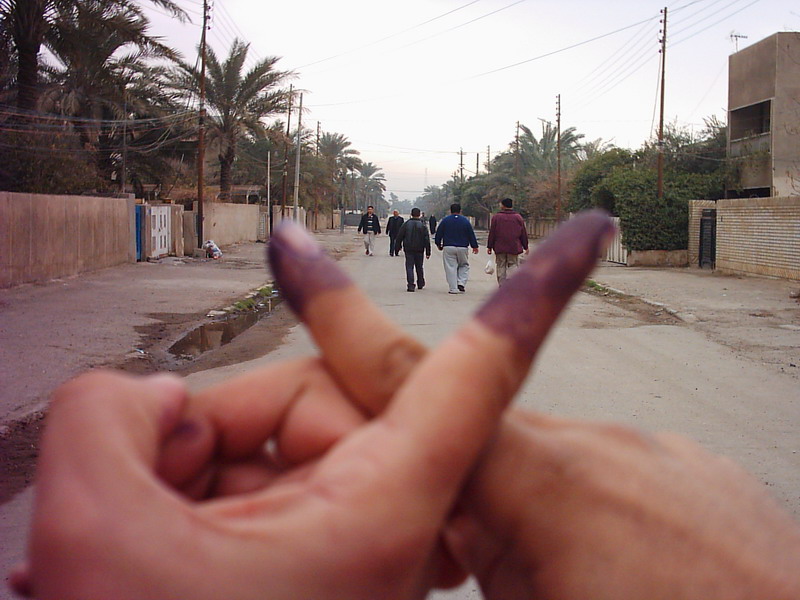 Note the tear in her eye in the picture above.